A Nigerian lady has taken to Twitter to issue a stern warning to her prospective suitors on the type of engagement ring she wants.
According to the lady identified as Miss Magnolia on Twitter, her suitors should not bother to propose marriage to her if they can not afford an engagement ring of N500k and above (Ghc7'500)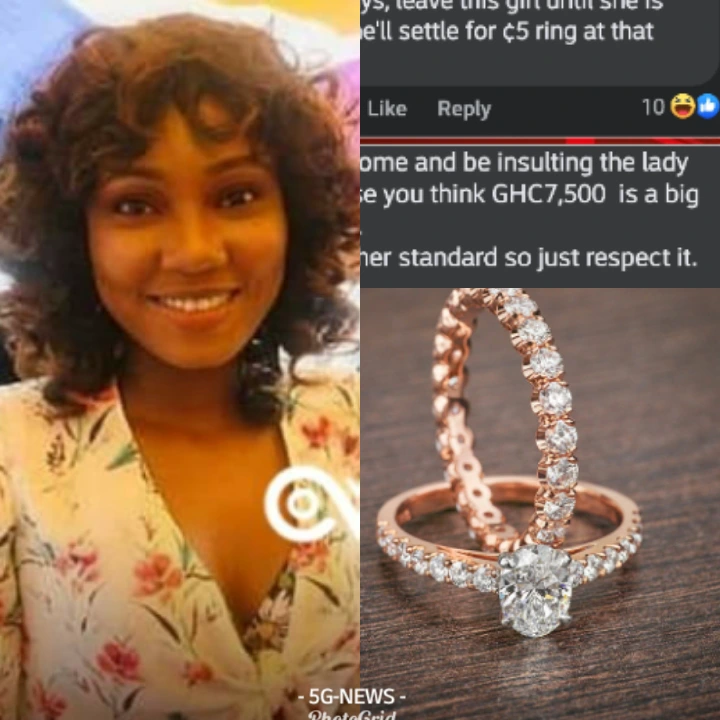 "If you can't afford a engagement ring worth 500k and above, don't bother to propose to me please." – she Tweeted.
If a lady is indeed wanting a man to spend this huge amount on just a ring, then my brother just have it the back of your mind that, she will not allow your weeding to be on earth. Although, there men out there who can afford such an amount on a ring but it's shouldn't be the demands of the lady.
Social Media users is not quite happy with the tweets because they feels this lady is trying to put unnecessary pressure on men. Perhaps discredit some of them.
Look at some reactions over the post!!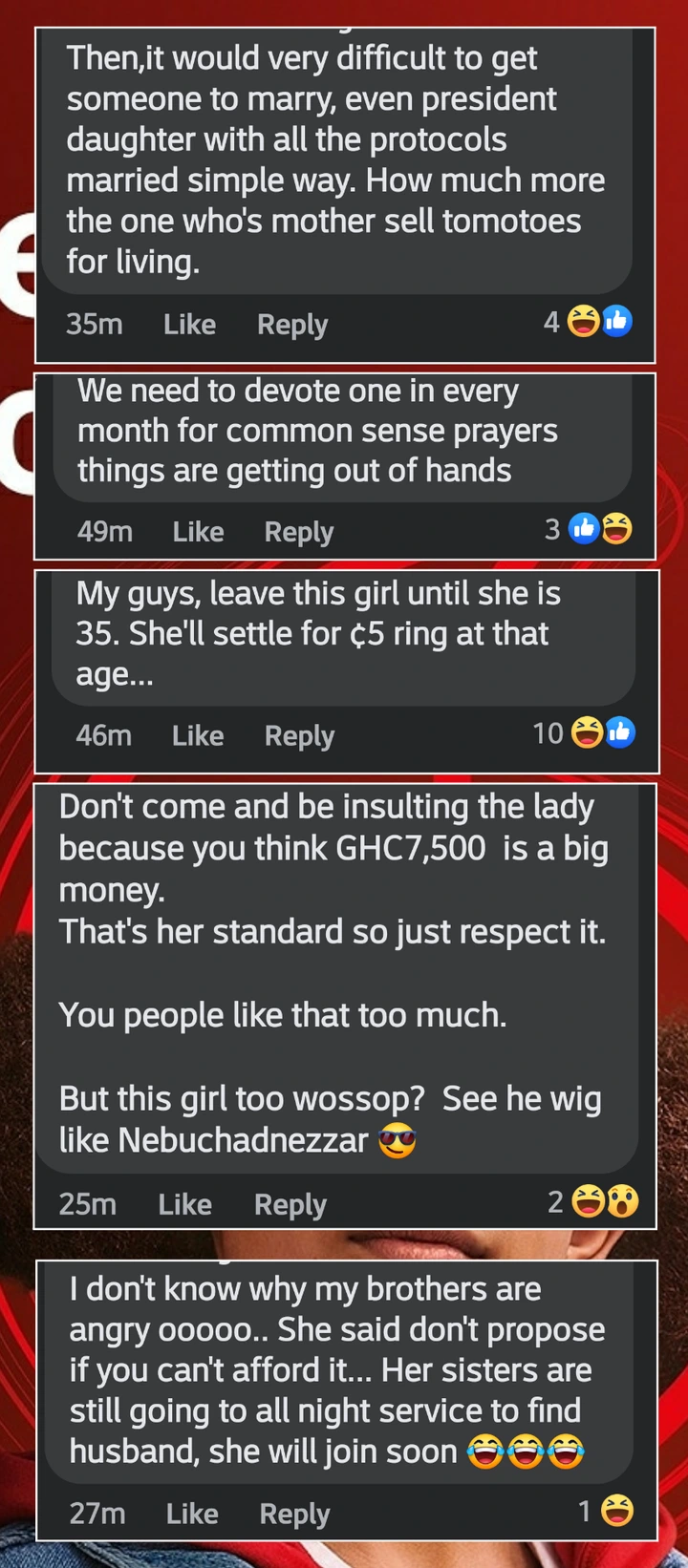 Thank you for reading!!
By: 5G-NEWS