I never gave Fred Nuamah my blessings to contest Ayawaso West, this is a betrayal – Dumelo
Actor-turned-politician John Dumelo has dismissed claims that he gave his blessings to his friend and colleague Fred Nuamah to contest for the Ayawaso West Wuogon NDC Parliamentary seat.
According to him, Fred Nuamah knew he would contest to represent the constituency once again in the 2024 elections but he (Nuamah) went to pick the forms anyway.
Speaking on UTV's United Showbiz, he said the Ghana Movie Award CEO's claims that he (Dumelo) had not informed him of his "second coming" and had given his blessing is untrue.
"I never gave him my blessings and I never told him in the face that 'Fred I am not coming back (to Ayawaso) so you can go there'. I never said it, never in any conversation whatsoever," he said.
John Dumelo added that "he called me two months ago and said he had heard of my return and so he was ready to support my bid to come back. He came to my birthday on February 3, and later in the evening he released his flyer."
Fred Nuamah, John Dumelo said, later sent him a long message explaining why he was also bidding to contest.
However, the 2020 NDC parliamentary candidate for Ayawaso West Wuogon said "I insisted then that I never told him I wouldn't come back so which blessings did I give?"
"I think this is a betrayal and a stab in the back, especially for someone I've known for more than 20 years. I didn't want to speak about this but I needed to clear the air after his statements…he is a liar," John Dumelo added.
This comes after actor turned-politician Fred Nuamah claimed he was taken aback by his friend, John Dumelo's "u-turn" after his declaration to contest once again for the Ayawaso West Wuogon seat after previous assurances that he would not.
In an interview with graphic showbiz, Mr Nuamah explained that the 2020 NDC Parliamentary candidate for the constituency had informed him and others that he would no longer contest for a parliamentary seat in the Greater Accra Region.
Noting that he will not back down in the contest, Fred said that "he gave me his blessings when I made up my mind to contest."
"I would have rather expected him to honour his word when he said he won't contest the seat and, therefore, throw his support behind me," the Ghana Movie Awards CEO said.
However, John Dumelo insists that no such interactions happened saying "does he deserve my blessings."
John Dumelo is confident he will win the NDC primaries especially since he believes the delegates and constituents want him back.
Background
Ghanaians were taken aback by the news that Fred Nuamah and John Dumelo would be battling for the NDC parliamentary candidacy for Ayawaso West Wuogon ahead of the 2024 general election.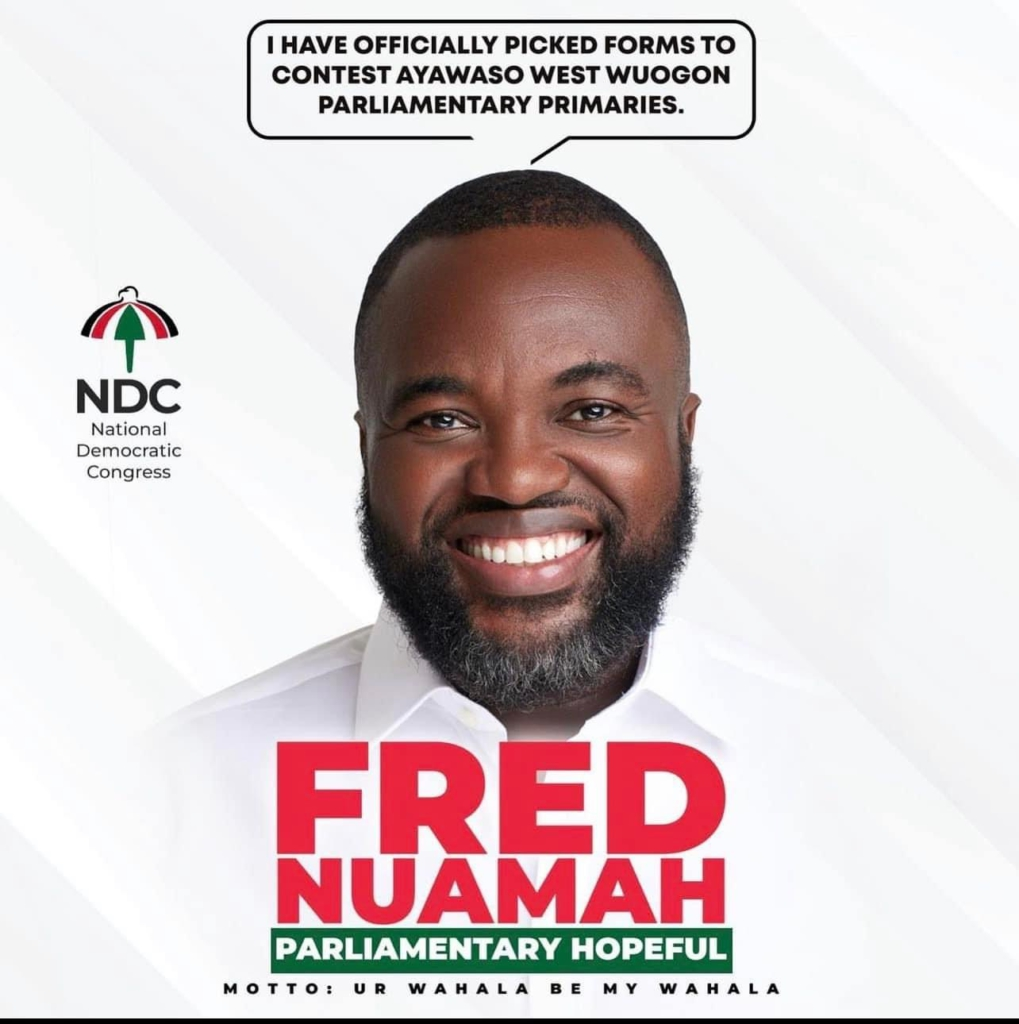 Although they will be contesting for the same position, in the same party, and at the same constituency (Ayawaso West Wuogon), John and Fred are good friends; Fred was actually John's best man at his wedding in 2019.
Fred Nuamah announced his intention to contest first and days later John Dumelo made known his.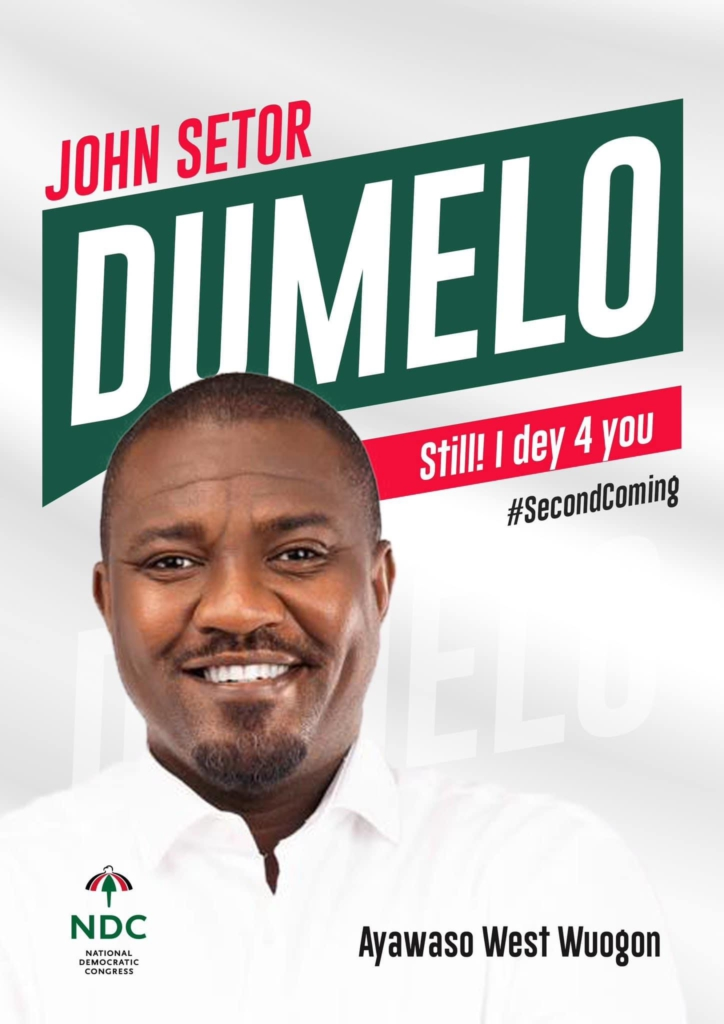 Meanwhile, in the 2020 election, John Dumelo vied for the constituency seat on the ticket of the National Democratic Congress (NDC) but lost to the New Patriotic Party's (NPP) Lydia Seyram Alhassan.
He polled 37,778 votes against the incumbent, New Patriotic Party's (NPP) Lydia Seyram Alhassan's 39,851 votes, offering hope for a good chance to probably win the slot at the next general election in 2024.
Myjoyonline.com