Bale says Cardiff hosting Euro 2028 opener would be 'incredible'
Gareth Bale is relishing the prospect of his home city Cardiff kicking off the Euro 2028 party.
The former Wales forward, 34, was part of the delegation in Nyon as the UK and Ireland's bid to host the tournament was formally approved by UEFA.
Football Association of Wales chief executive Noel Mooney confirmed Cardiff's Principality Stadium had been proposed by the bid team as the host venue for the tournament's opening match — subject to UEFA approval.
And Bale believes his country can set the tone for the rest of the event.
He said: "We've hosted the Champions League final, we did an incredible job.
"Our fans are very passionate and our country is a very passionate country. So if we were to able to get that first game, I think it would be incredible for the country."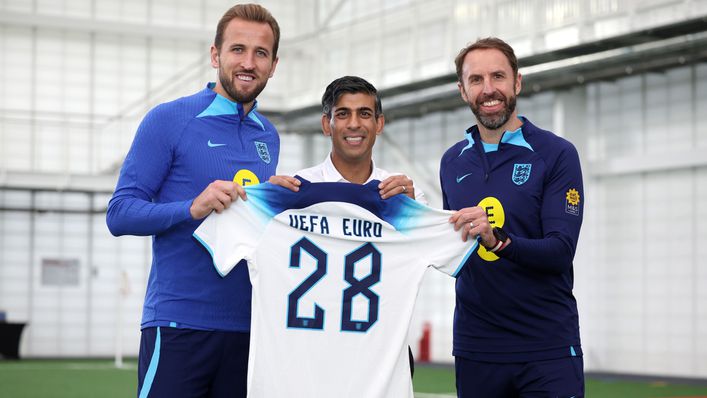 Ex-Real Madrid star Bale believed the run to the semi-finals of Euro 2016 "changed the face of football" in rugby-mad Wales and believes co-hosting 2028 can attract even more young people to the sport.
Bale said: "It's not just about having the tournament, it's what it will do for kids growing up.
"I can remember when I was younger, we used to watch the tournament in different countries.
"So to have it on your doorstep, that atmosphere, those kids are going to be watching their idols and their heroes playing and I think that will inspire the next generation even more and leading into the future that will only create more players hopefully to be available for the national team."
Mooney highlighted how, in his experience, the Euros had demonstrated its power to change perceptions towards football in both Wales and his native Ireland.
He recalled: "I grew up in the west of Ireland and 1988 was our first European Championship. We played England and Ray Houghton scored with a header.
"That goal changed not just football but the country. It boosted the confidence of the whole nation.
"When Ray scored that goal it suddenly became acceptable and admired to play football and we saw hundreds and hundreds of football clubs spring up all over the country."