Robeisy Ramirez, Isaac Dogboe throw barbs ahead of April fight
Ahead of their WBO featherweight bout on April 1 in Tulsa, Oklahoma, Ghanaian Boxer Isaac Dogboe and Cuban Robeisy Ramirez are trading barbs.
On Twitter, both fighters went at each other setting the tone for what is sure to be a must see bout that has the winner in line to fight Emmanuel Navarrete.
Navarrete though is scheduled to fight Liam Wilson on February 3 for the WBO Juniour Lightweight belt; Dogboe's losses in his professional career (2) have come at the hands of Navarrete.
Prior to agreeing to fight southpaw Ramirez, Dogboe was sanctioned by the WBC to fight Filipino Mark Magsayo.
Dogboe tweeted "Don't worry about what I'm doing. Focus on what's about to happen to you" directing his message at Ramirez.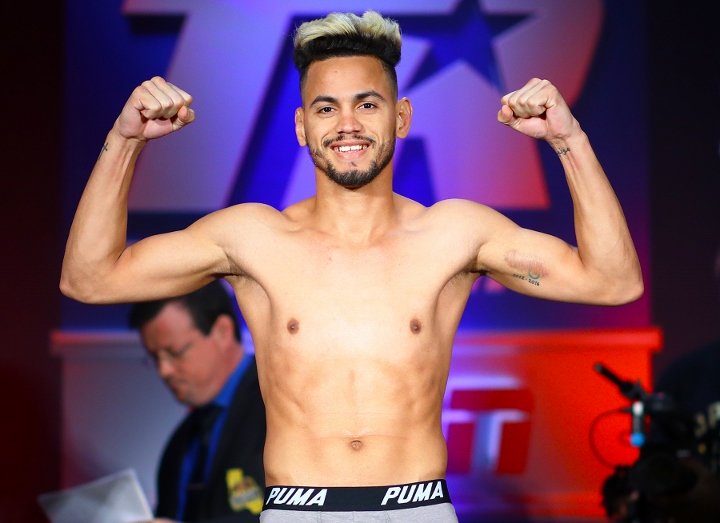 In response, Ramirez tweeted, "I'll see you soon" to Dogboe; Ramirez has 11 wins and a loss in his professional career after winning two gold medals at the Olympics.
Ramirez and Dogboe have won three straight fights in the lead up to the contest.