Nana Agradaa flaunts plush mansion and 4 brand-new cars
Former fetish priestess turned vessel of God, Nana Agradaa has shown the whole world that she has expensive properties to her name and will soon be in the same league with Dr Osei Kwame Despite and the other members of the East-Legin Executive Men's club.
The founder and general overseer of Heaven Way Chapel has taken delivery of 4 brand new expensive cars just in the second month of 2023.
Sharing a video of her new big girl purchases, Nana Agradaa flaunted her newly acquired 2 brand new Mercedes Benz SUVs as well as two tear rubber V8 Lexuses.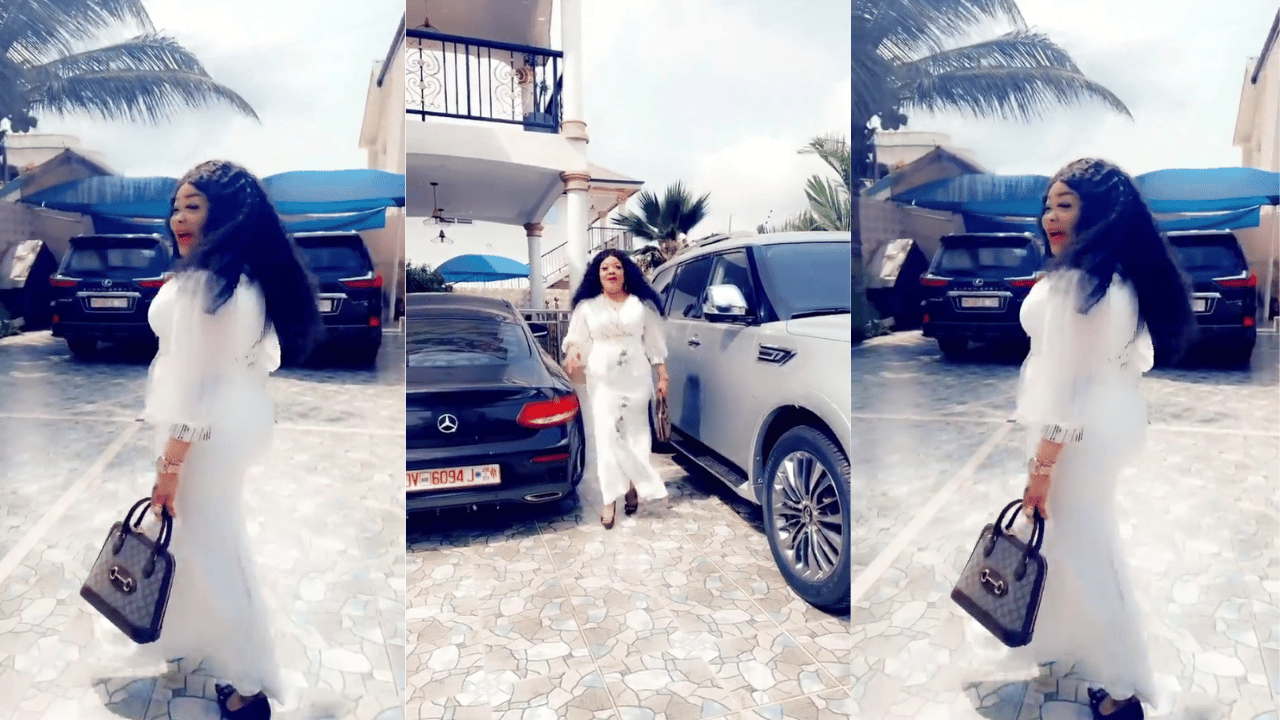 Clad in all-white apparel, Nana Agradaa was filled with joy as she majestically walked towards one of the Lexus cars to later cruise in it in town.
If I'm not overestimating, the total cost of the 4 cars will be around $300,000 which is equivalent to Ghc 3,646,655.
Social media users who have come across this video have admonished her for being concerned with worldly things instead of concentrating on winning more souls for Christ which is the main purpose of pastoral work.
Watch the video below to know more…
Below are some of the popular comments gathered under the video…
Fiifi Christian – Someone's pastor taking him/her to heaven that
George Agyemang Duah – Gives us a break. What you've showing off was acquired through scammed.
Osman Sessay – So what's all this for? As all religions preach humbleness when God bless you but I don't understand why an evangelist would be flaunting her possessions to the public. So what's the moral lesson of this ?
IvAn Oppong – Money of innocent souls that were lost due to her Sika Gari
Kobby Kobby – Infact Ghana dey bee , Ghana bi serious!! Maame osofo bi that ???? Ghana shine your eye!!
RSidney Botchway – What shall it profit us to gain all materialistics in this world and finally loose our soul ?
ghpage.com