France's President Emmanuel Macron has visited the famous nightclub built in honour of legendary musician Fela Kuti in Nigeria's commercial capital, Lagos.
Fela, who died in 1997, pioneered the Afrobeat sound and was known for his sexual exploits, marijuana smoking and being a fearless critic of military rule. He referred to himself as "the Black President",
Reuters news agency quotes the French president as saying from the stage:
"Fela was not just a musician. He was a politician who wanted to change society. So if I have one message for young people, it's this: 'Yes, politics is important; yes, be involved.'"
But the presence of Mr Macron brought a different ambience to the iconic venue, Reuters says.
The smell of marijuana was absent and the gathering of youths that usually gather outside were absent because of the heavy security presence, it says.
The French leader, who spent six months as an intern at the French embassy in the country in 2002, told reporters earlier how fond he was of the West African country, AFP reports.
"It's an appealing country. I've got a lot of memories… that haven't left me."
During an evening classic Fela songs were played alongside performances from contemporary artists, and a fashion show was also held.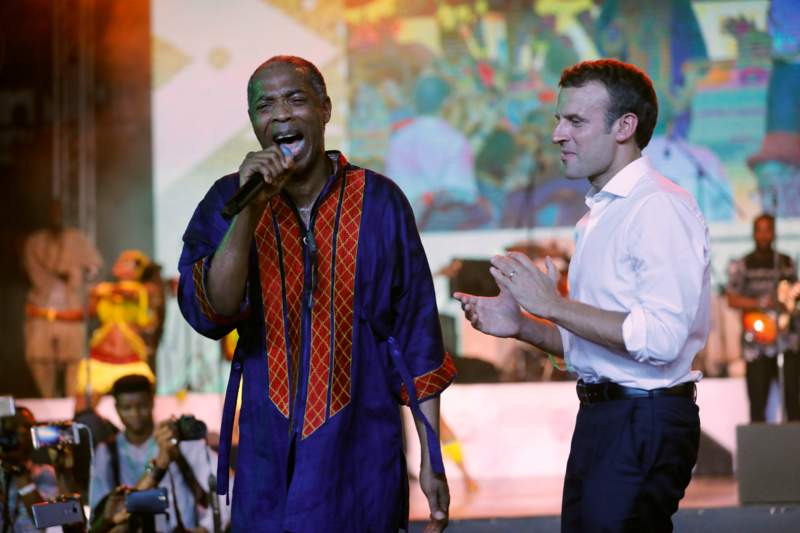 Mr Macron also played a drum and took selfies with Nollywood stars: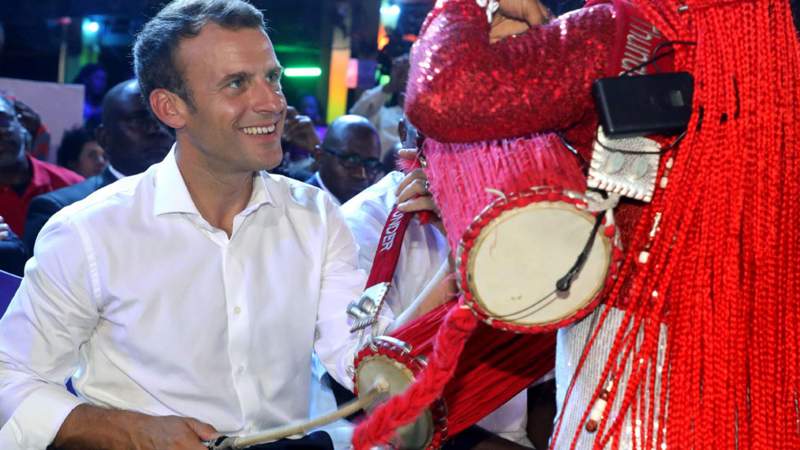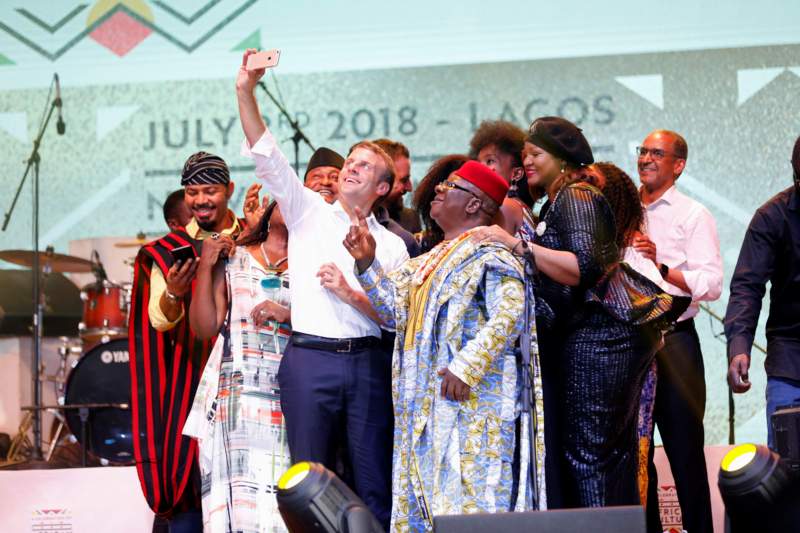 Mr Macron told the audience Nigeria was important for African culture.
Earlier in the day, he had held talks with his Nigeria counterpart Muhammadu Buhari. The talks focused on security.
Source: bbc.com
Do you want to be featured on Asempanews.com? Send us a message on our Facebook page now with your stories, photos or videos.