In a link attached to this article, The Akan speaking radio Asempa FM Asked Honorable Hawa Koomson to Quickly visit their Facebook page and react to a secret recording of pictures and some videos. Accordingly to them, the recordings involves her former ministry which is the Ministry of Development and Special initiatives. 
During Hawa Koomson's tenure in that ministry, she managed to procure some high quality ambulances for all constituencies in Ghana. According to the report, whoever succeeded her ( Hawa Koomson) is sleeping on the job and must be coached. Perhaps if Hawa koomson gives some coaching to whoever succeeded her, things may change. 
The secret pictures and videos saw majority of Hawa koomson's procured ambulances rotting away. Some of them also had their windscreens broken and immobile. According to them, this is a serious situation which needs to be attended to.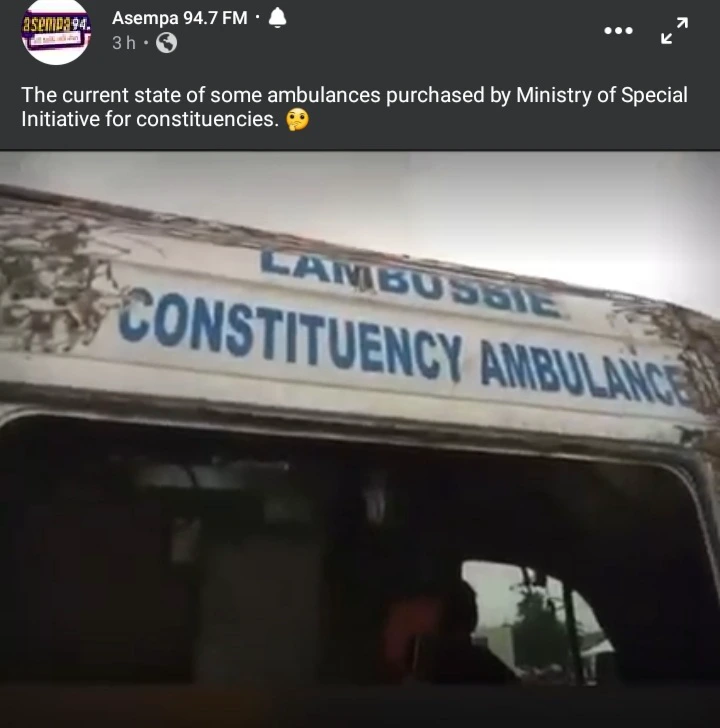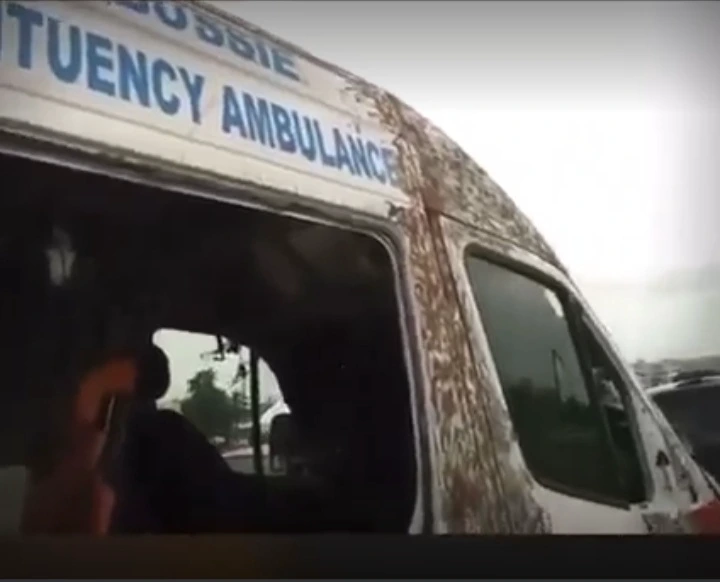 SOME OF THE DEPLORABLE AMBULANCES
As to how Asempa fm managed to get the images and videos, we're yet to know. Some social media users blamed the phenomenon on poor maintaining culture and waste of government property.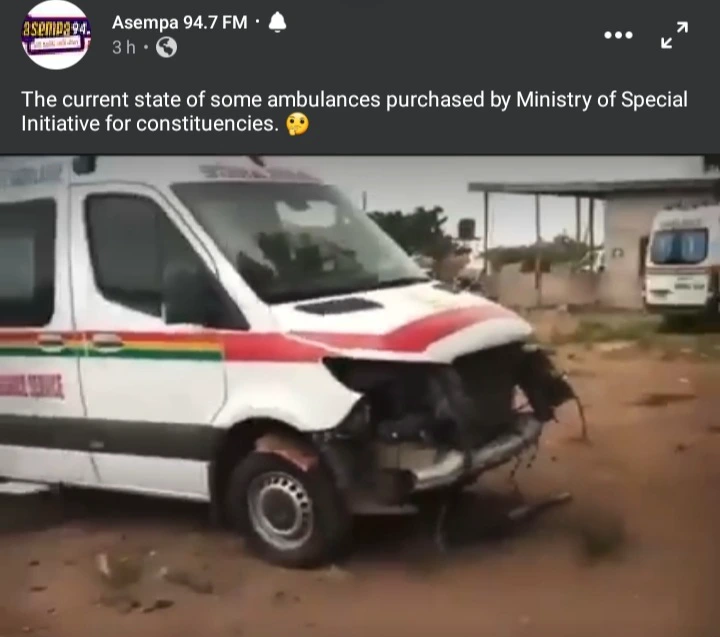 Check the link below as published by Asempa FM
Opera News