Kojo Oppong-Nkrumah, the Minister for Information and the Member of Parliament for the Ofoase Ayirebi Constituency has revealed how he received the news on the passing of another great man.
Kojo Oppong-Nkrumah took to his Facebook page to announce that, he received the news about the passing of Mr. Togbor Mensah with sadness and he could not believe what he was hearing.
Mr Togbor Mensah was the President of the Advertising Association of Ghana. He was also a collegue and a close friend to Kojo Oppong-Nkrumah.
Honourable Kojo Oppong-Nkrumah indicated in his Facebook post that, Mr. Togbor Mensah was a very hard-working and dedicated to serving the country. He indicated that, the passing of Togbor Mensah meant that, the country has lost a great individual.
"Earlier today, I received with sadness the news of the passing of Mr Togbor Mensah, President of AAG. Uncle T as we call him in the industry was very committed to the industry and it's development. For many years he was one of the key pillars whose work defined practice", Honourable Kojo Oppong-Nkrumah wrote on his page.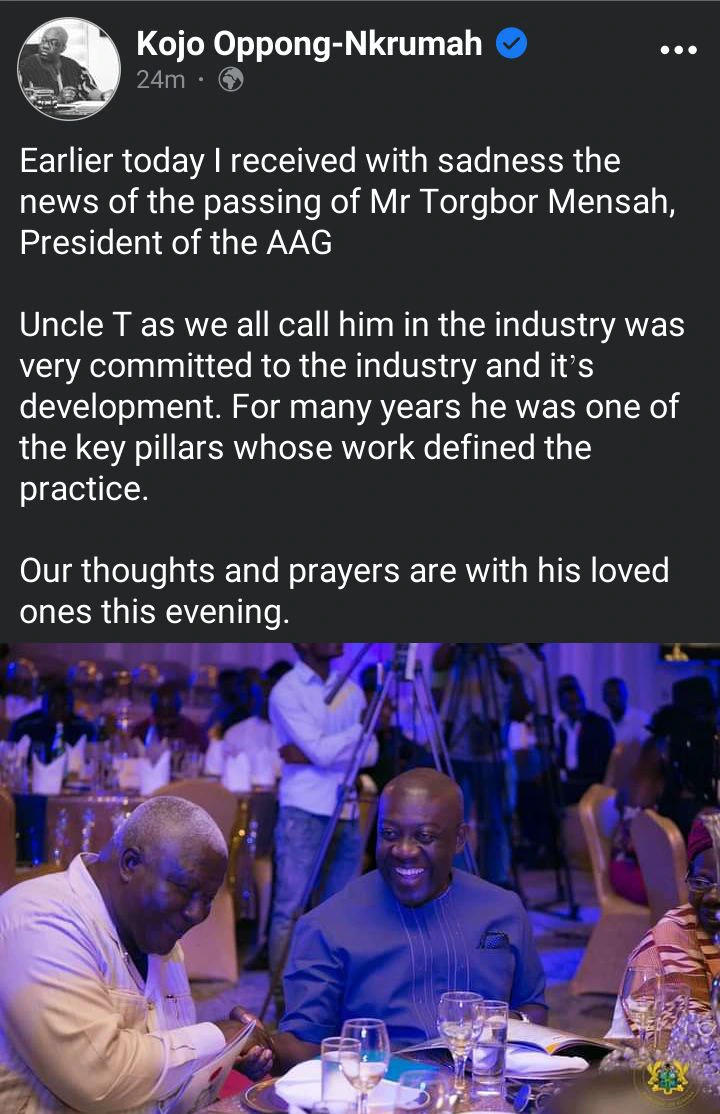 By: Bgalore