The screening process for prospective recruits into the Ghana Immigration Service is currently ongoing in the Ashanti and Greater Accra regions. Tens of thousands of Ghanaian youth who applied have thronged the premises of El-Wak Sports Stadium and Kumasi for the screening exercise.
However, the long queues observed at the screening centers were reduced drastically because many applicants failed to meet the general eligibility requirements for onward selection to the next stage. Some could not hold it but shed tears as they reluctantly left the centre.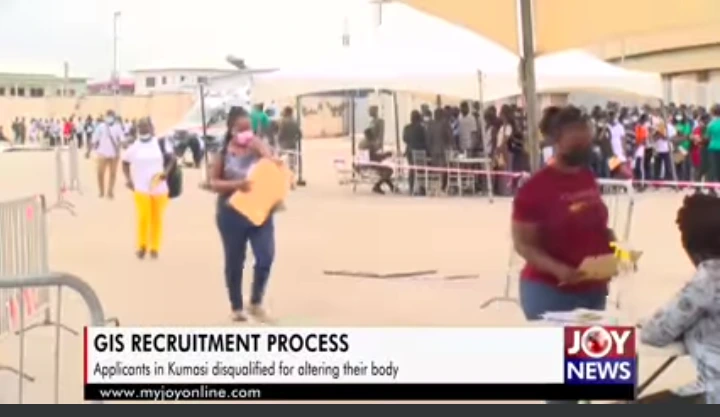 Although many Ghanaian youths were optimistic of moving to the next stage, their dream of becoming an Immigration officer was shattered as scores of them failed to pass through because of body alterations which stems from height to stretch marks.
Speaking with Joy News, Fiifi Ocran, Chief Superintendent in charge of intelligence noted that some applicants wanted the online system to pick them, so they inputted the wrong heights. He said, "Because you wanted the system to pick you, you enter a height that the system can qualify you. So, that's why we are here to do the physical checking."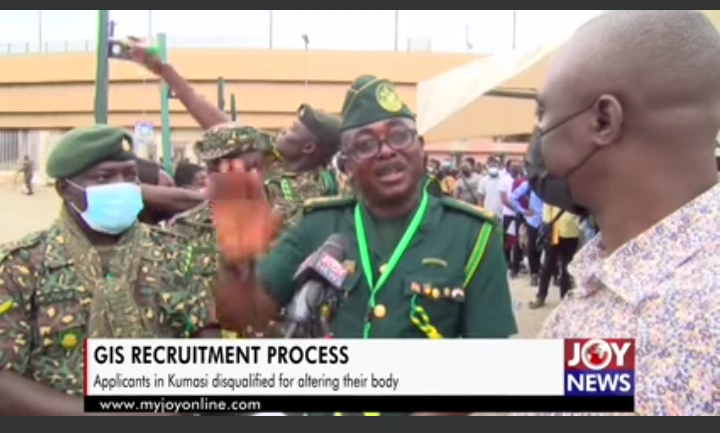 Aside to the height, Chief Superintendent indicated that female applicants with more than one piercing were disqualified. Again, male applicants with one or more piercings were also be disqualified. In addition, applicants with tattoos, excessive stretch marks and surgical scars were also dismissed. Meanwhile, in terms of height, the accepted criteria are one metre seventy-three centimeters (1 m 73 cm) for males and one metre, sixty-three centimeters (1 m 63 cm) for females.
Explaining why huge numbers did not make it to the next stage, Mr. Ocran said, "You know, uniform has our own language and there are basic standards that we set."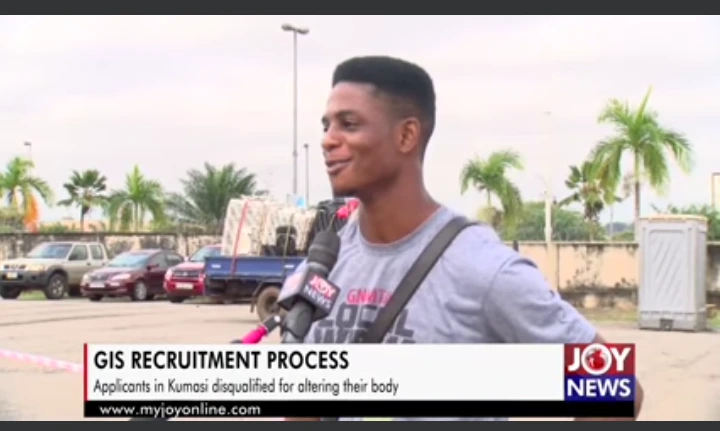 According to him, once applicants get disqualified, the system closes your page automatically and there is no way you can come back to the entrant level again.
In all, the Ghana Immigration Service is recruiting two thousand (2k) qualified applicants nationwide for this year's recruitment exercise. The aptitude test is scheduled to take place on Saturday, 30th October 2021 for selected applicants who passed through the screening exercise. 
By: Bricy Boateng