George Ayisi, the Communications Director at NADMO and Joyce Bawa Mogtari, the Special Aide to former president John Mahama joined Berla Mundi to discuss the Speaker's decision to call for an open debate and vote on the bill against LGBT. Sam George's private members bill is set to be debated in Parliament in the coming days and all eyes are on what MPs will stand in the face of the matter.
Alban Bagbin after Parliament resumed made it clear that the anti-LGBTQ+ bill will be passed with common sense. He also added that voting will be clear so that Ghanaians see how their legislators vote. However, these comments from the Speaker of the House hasn't gone too well with lawyer Akoto Ampaw. According to the lead counsel of President Akufo-Addo in the 2020 election petition, the comments of open voting is a political bait.

Akoto Ampaw claims that this is a biased decision as it will expose certain MPs who vote against the bill to be voted out of power. In a sharp rebuttal on TV3's New Day show, Joyce Bawa Mogtari explained Alban Bagbin is an experienced legislator and he is only doing what is right and necessary.
She added that majority of Ghanaians are in favor of the bill to be passed. According to her, John Mahama during his time when asked about the issue boldly gave his stand and this made him unpopular when he travelled abroad to address the Scottish Parliament.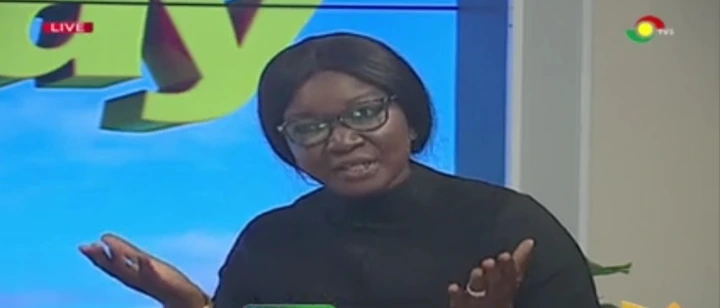 She claimed that John Mahama's stand is clear. Though Joyce didn't clearly state what John Mahama said, her illustrations meant to say that John Mahama is against anything that seeks to destroy the culture of Ghanaians. However, she doubted where President Akufo-Addo stood in the midst of all this.
Joyce Bawa Mogtari was of the view that Akufo-Addo when pressured only said that this was bound to happen at some point in time, a comment that shows the president's indecision. She called for all Ghanaians to support the bill and make sure that it gets passed no matter the external pressures.
By: Still_Unbeatable