Kwesi Kissi Agyebeng is Ghana's second Special Prosecutor. He replaced Martin Amidu, who had resigned last year. He is coming at the backdrop of a country where the past Special Prosecutor had accused the President who appointed him as the mother serpent of corruption. Kissi will be one of Ghana's youngest Special Prosecutors ever.
On StarrChat, Nana Aba Anamoah interviewed the Special Prosecutor on how work is taking shape since he assumed office. According to Kissi he has had to go through all the files in the office of OSP. He noted that one of the difficult things was meeting an office which was ill equipped, not because there were no funds or infrastructure but because those who occupied the place didn't put in the right measures.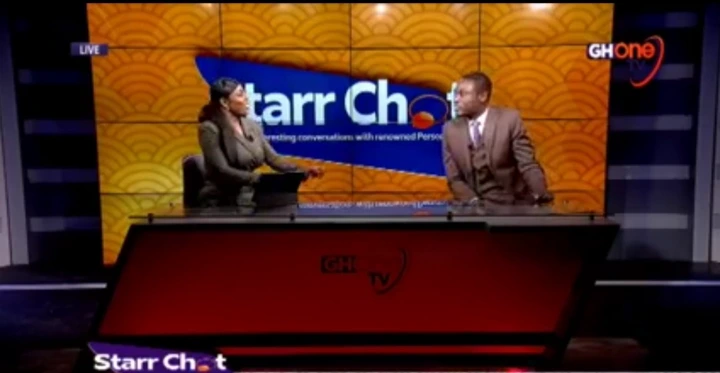 "It's been exhausting and tiring, since 5th August till now. I don't get any sleep like I would have wished. I don't want to say this, but on the average I get 4 hours of sleep. It is not good for my health. I had to double up looking at the way I came to meet things. I came to meet a sinking ship. When I came there was no department running. There was no HR, nothing! I met a staff of 10. Only one person was on payroll. One worker resigned the next day after I had asked him some questions which he couldn't answer" Mr. Agyebeng said.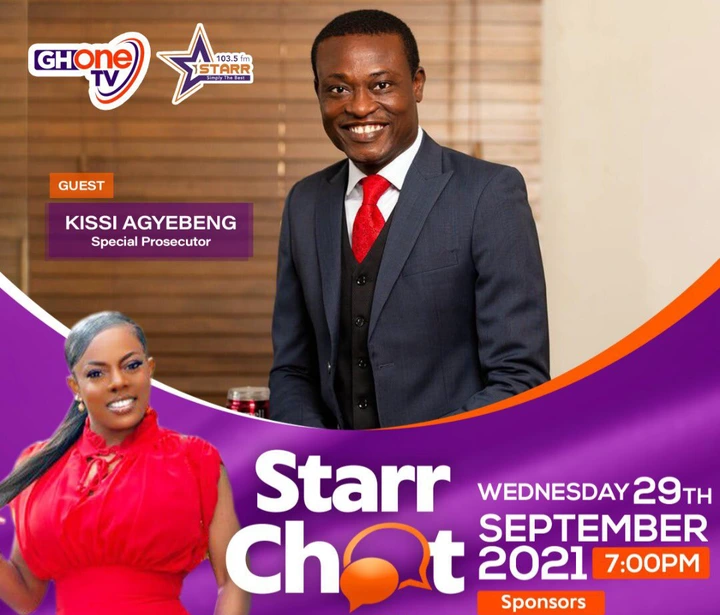 According to Kissi Agyebeng, he cannot fail because by the time his tenure ends he will be 50 years and that will be the best gift he can give to Ghanaians and to himself; leaving behind a sterling performance. When asked of his favorite musician between Kojo Antwi and Daddy Lumba, he said, "Kojo Antwi is from my hometown but I love Daddy Lumba".
Opera News