When it comes to people flirting with their partners, so many people do it. Even though some people feel shy to show of their husbands or wives, others do not feel shy at all. Some people even feel more special when their husbands and wives show to the whole world how much they love them.
In Ghana some of the renowned celebrities do not hesitate to "tease" fans and followers with their relationship goals. The likes of Fella Makafui and Medikal, Stonebwoy and Dr. Louisa, Nana Ama Mcbrown and Maxwell, just to mention but a few. These people always give their fans breathless moments when they flood social media platforms with their amazing photos and videos together.
There is no argument about the fact that Nana Ama Mcbrown and her husband Maxwell mostly take the lead when it comes to relationship goals. They are mostly seen together having a good time.
A lovey dovey photo of Nana Ama Mcbrown and her husband has surfaced on social media platforms and causing huge traffic there. The actress cum television presenter who was off our television screens during to her hand surgery, had fully recovered now. She is still on vacation and with her family, husband and daughter.
It hasn't been long when some videos and pictures of when Nana Ama and her husband Maxwell were enjoying life flooded social media platforms. Netizens as expected, could not hold their peace as they poured out their heartfelt complements.
The lovely couple have once again served Ghanaians with relationship goals. Their lovely photo looking good and happy together as they are on a vacation has surfaced online. The picture is really giving people breathless times as it cannot be viewed once or even twice.
Without wasting too much time, I would go ahead and show you the picture. Do well to bring in your comments after viewing the picture below;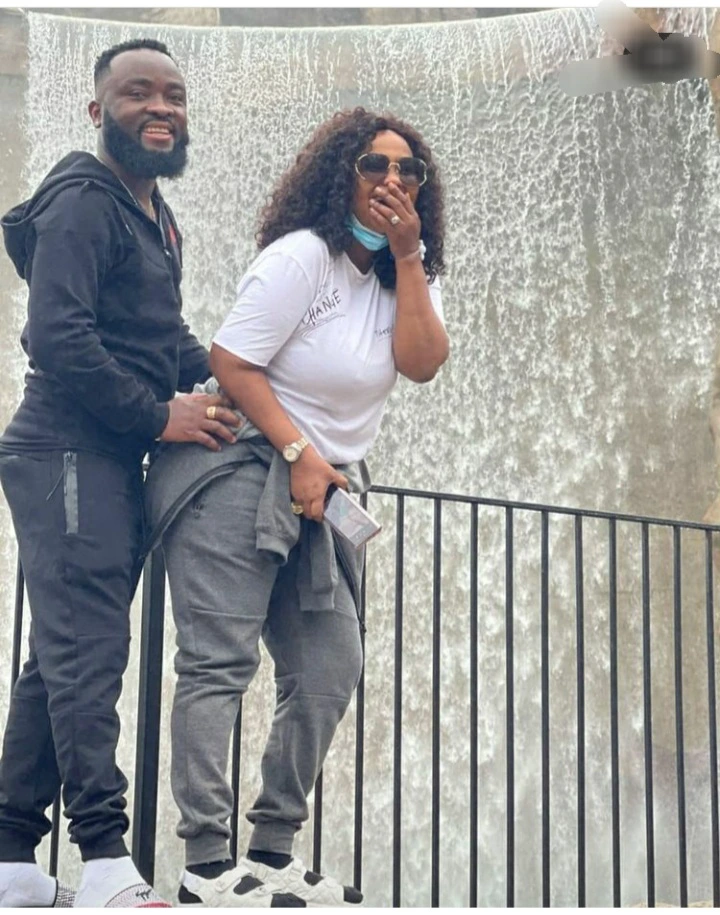 By: Edoukwah