In order to support herself and pay her school fees, Ernestina Wilson, a fourth-year student at Christian Service University (CUC) in Kumasi, has been working as a bus conductor (trotro mate) for two years.
Ernestina Wilson became a trotro mate in 2019 when she was level 200.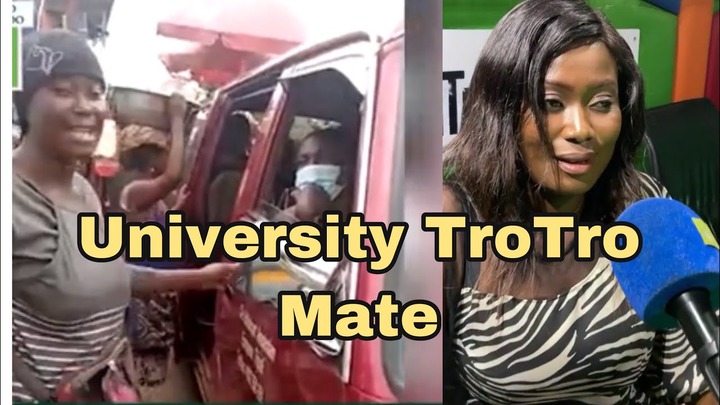 Ernestina Wilson shared her heartbreaking story with Pure FM's Osei Kwadwo explaining: "I have lost my parents and the only option is to be a bus conductor to survive and pay my school fes"
She continues, "I realized that it won't be easy to get someone to support me in school after I lost my parents so I decided to support myself by working hard to earn something for myself".
"Someone introduced me into the bus conducting (trotro mate) business and I feel comfortable to work as a trotro mate though it is not easy but that's the only option I have now," Ernestina Wilson said
"I don't feel shy with the work that I'm doing but blending the work and the studies sometimes hectic but because I am determined not to stop the school because I have lost my parents who will support me, I have to make time for the work and the studies".