A deputy Northern Regional Communications Officer of opposition NDC has come hard at Minority Leader, Haruna Iddrisu, for his call on fanatics of the party to effectively police the ballot in elections 2024 to ensure victory for likely Flagbearer John Dramani Mahama.
"For Persons who love John Dramani Mahama, go to your polling stations and ensure that he wins. If he wins at 33,000 polling stations he will become the president of Ghana," the Tamale South MP rallied supporters of the NDC during a recent interview with Bernard Avle on CitiTV.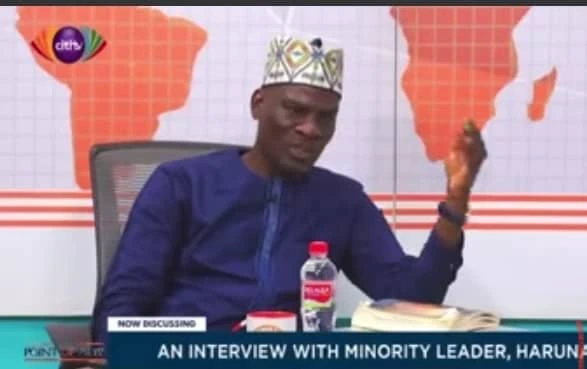 But in a Social Media Publication, Mr. Iddrisu Hardi Pagazaa, said his call, even though, well articulated is misdirected considering that nine supporters of the party were killed in the last election following their attempt to police the ballots. He said the Minority Leader and company eventually approved the nomination as defense Minister of Hon. Dominic Nitiwul, the man largely believed to have issued command to the military to fire at those supporters which led to their death. Mr. Pagazaa said what supporters need now is an apology from the Tamale South MP for betraying the trust and memory of the people who died in honour of the NDC.
Read what the Senior NDC Communicator wrote on his Facebook page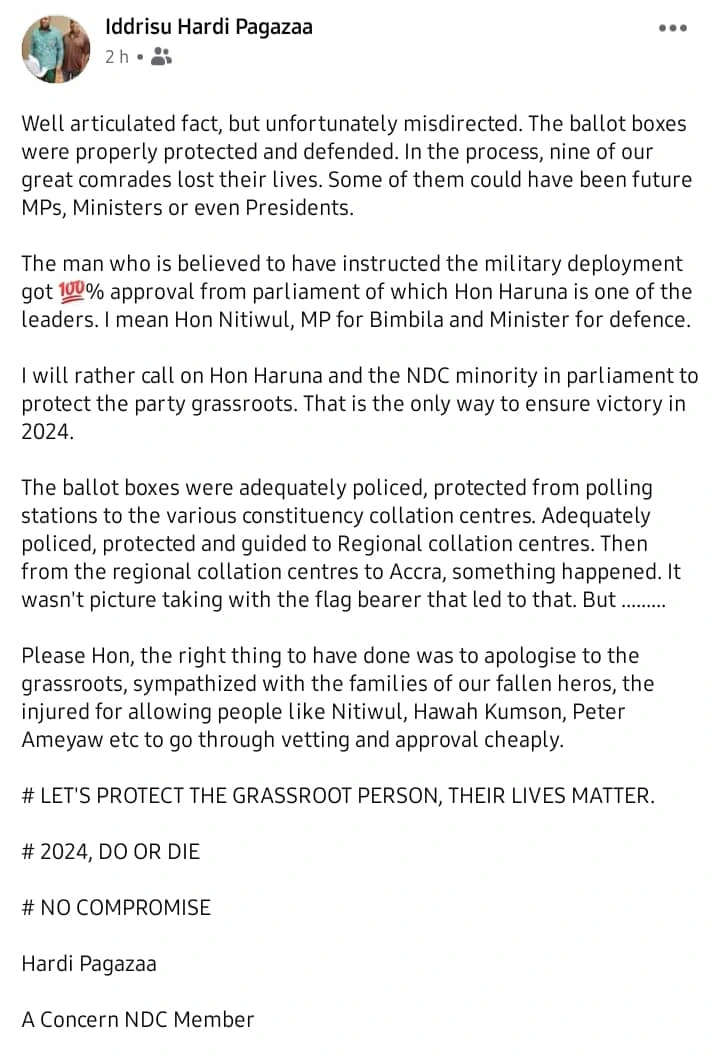 By: Kumbundoo