Popular Ghanaian Prophet Nigel Gaisie was on Onua TV today on Onua Maakye with Captain Smart for an interview. As part of the questioning, Captain Smart asked Prophet Nigel Gaisie about his prophecy about former President John Dramani Mahama in 2020, tipping him to win the Presidential seat over current President Nana Akufo-Addo.
Prophet Nigel Gaisie replied and said, for him his prophecy about John Mahama winning the election in 2020 came to pass. It really came true, but then it was an unseen hand that manipulated the prophecy to go the other way round. As we all know, he said the NDC will win the majority in parliament and it happened.
He said John Mahama would win the presidency and it came to true, but that power manipulation that went on is what changed the situation. Because in an election where both parties get 6 million votes. The worst should have been a runoff. But it was manipulated and that is why Ghana is suffering.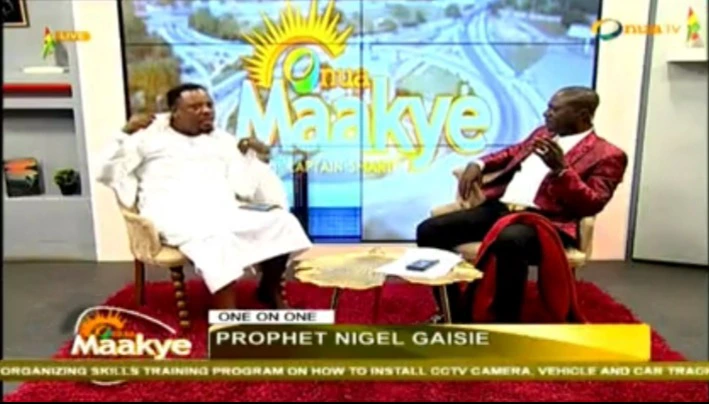 We didn't allow God's will to come to pass. And so we are facing the consequences. For discrediting his message Ghana will suffer like this because we are being ruled by the wrong government. God will save us when we get the right government in power in the next elections.
Thank you for reading this article.
By: Abigail.blog