Following the ups and downs the country is currently facing, some people have made up their minds to take up some bold steps towards the growth and development of mother Ghana.
We have a special group of people who have aimed at making this a reality. They are the #fixthecountry activists. I'm sure this is not the first time you are hearing #FixTheCountry.
The demonstration became a reality. On 4th August 2021, the first phase of #FixTheCountry demonstration hit the country. It took place in the capital city of Ghana, Accra.
A lot of activities took place that fateful day. It was a very peaceful one. The demonstrators made their worries known to the general public. Many complained of unemployment, bad roads, among several problems they were facing.
A pastor surprised everyone when he told the public that due to economic hardships, his church members were bit able to pay tithe. This attracted a lot of reactions from people.
The second phase of the #FixTheCountry demonstration has come off today, September 21, 2021. This took place in the Western region, Sekondi-Takoradi. Unlike the first one where the demonstrators wore red, this time around, they wore yellow.
There was one thing Ghanaians noticed about the demonstration and most of them are not happy.
There was an old wo.sn believed to be in her 90s who joined in the demonstration.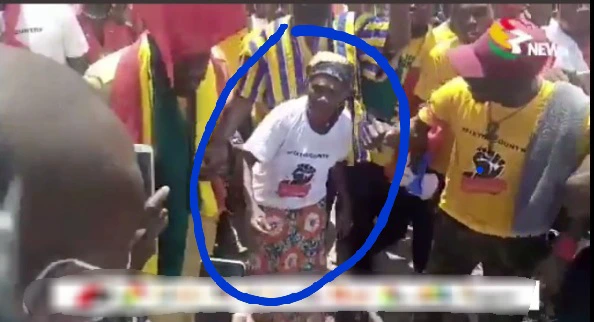 Many people, especially netizens seem to be angry and disturbed seeing the woman on the demonstration grounds. These people are view, that the woman is too old and needs to stay at her home and watch rather than going there. To these people, her health really matters.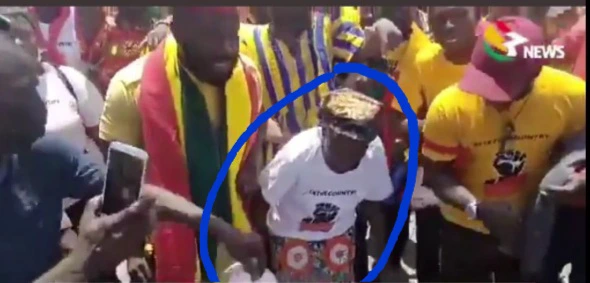 You can check out some of the comments by netizens on Twitter;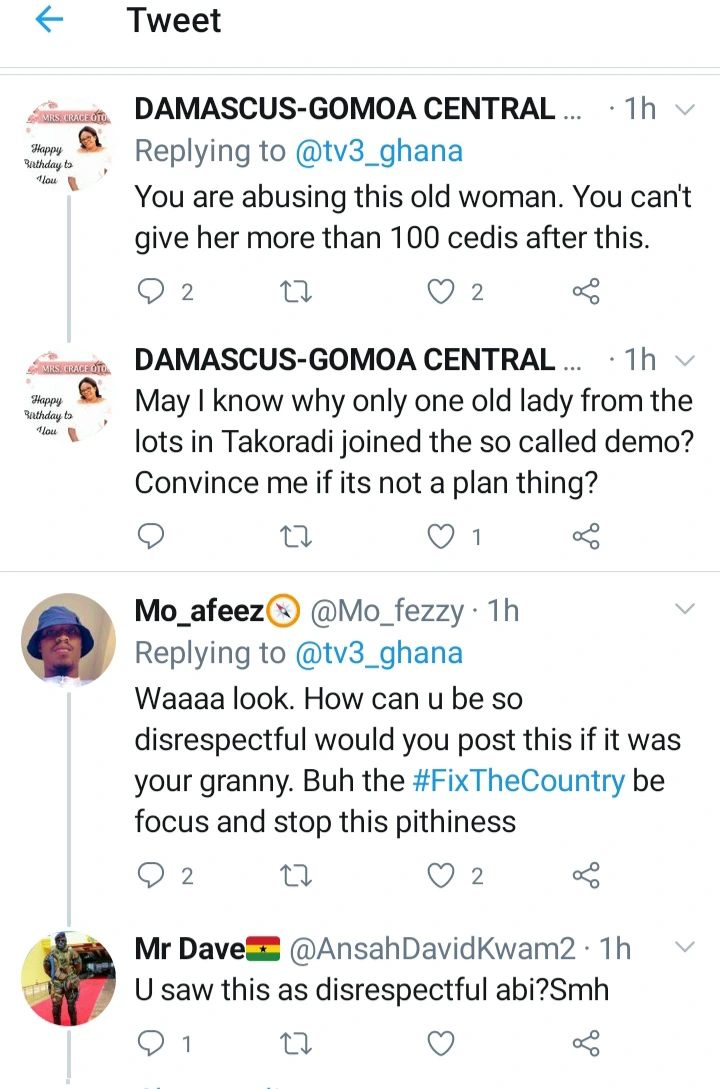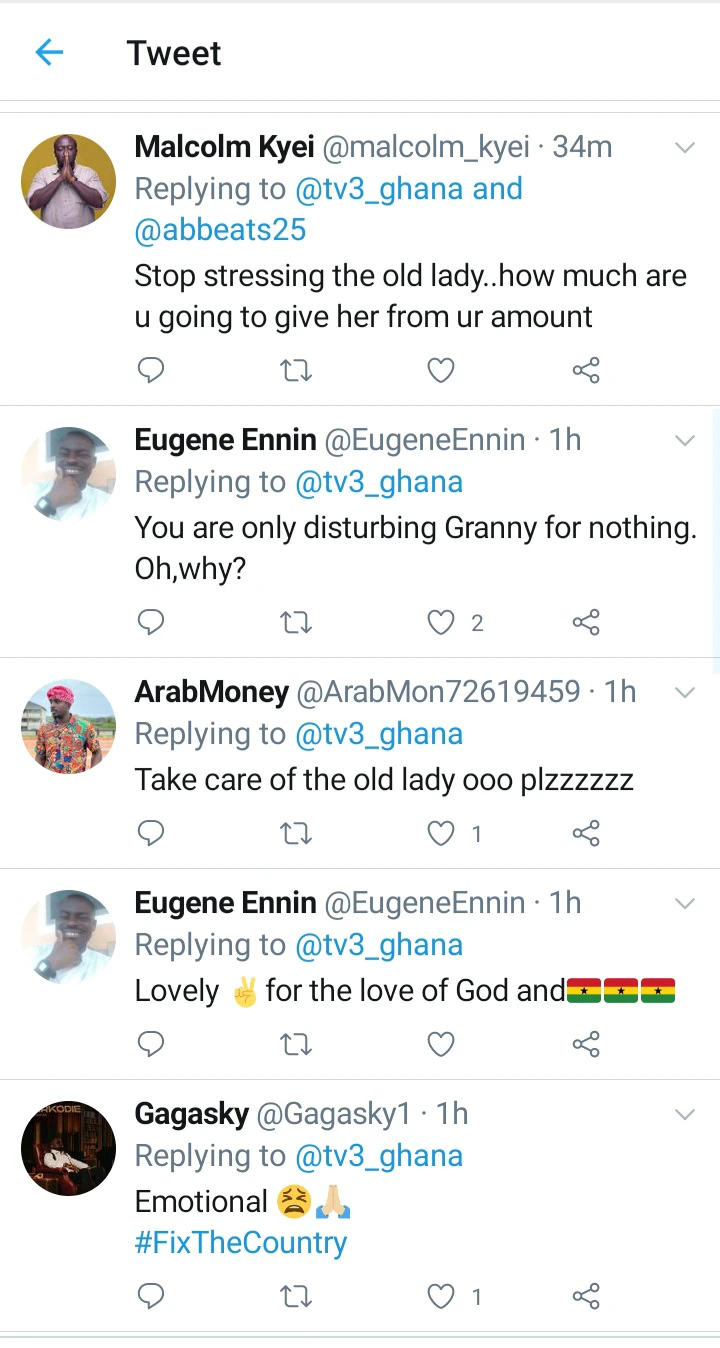 What can you also say? Do you think there is something wrong with the old woman joining in the demonstration? Share your thoughts.