Yesterday, the Good Evening Ghana show took a different turn as the Deputy General Secretary of the National Democratic Congress, Peter Boamah Otukonnor. Many were not expecting Peter to accept the invitation considering the numerous attacks from Paul Adom on the NDC. However, he defied all odds to honor the invitation.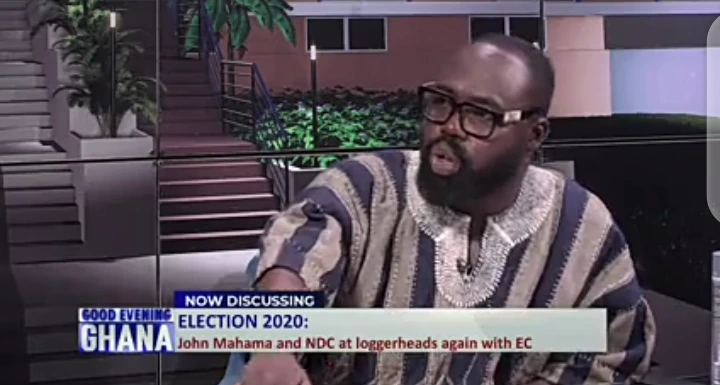 His presence actually did a 'small magic' as he managed to convince Paul and the viewers on some major irregularities that ensued on the election and post-election days. The two clashed on some petty issues such as the election of MMDCEs on partisan basis and others.
Later, Peter Boamah Otukonnor revealed how the NDC was displeased with the traits displayed by the EC chairpersons. He disclosed that the NDC had a problem with Jean Mensa way back in 2002.
He also alleged that under the leadership of Jean Mensa at the IEA, there was a massive leakage of debate questions to Nana Addo which disfavored Atta Mills and Mahama during the Presidential Debate prior to the 2008 elections.

Unhappy about that allegations from Peter Boamah Otukonnor, Professor Gyampo registered his resentment and told Peter in the face to stop peddling ignorance. Professor Gyampo claimed he had worked with Jean Mensa for close to 12 years and there was no such leakage.
Peter Boamah Otukonnor was not also happy with the term 'ignorance' which Professor Gyampo described him with. This caused some sort of commotion in the studio but they later reached a consensus.
By: Gentle.Blogger