The popular news commentator and the Founder of the Common Sense Family, Avraham Ben Moshe has dropped another bombshell, in reaction to the latest live video released by the two very dedicated members of the governing New Patriotic Party (NPP), Ernest Owusu-Bempah Bonsu and Hopeson Adorye.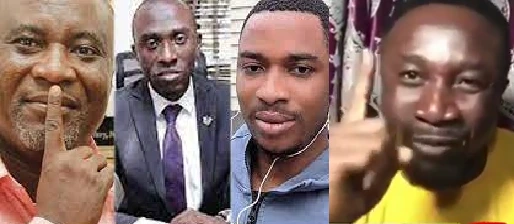 In their latest live video; which they recorded on the street of New York, the two (Ernest Owusu-Bempah and Hopeson Adorye), were seen saying they are walking through the street of New York, busy looking for Twene Jonas, for the purpose of deporting him back to Ghana.
This video has sparked the anger of many Ghanaians, home and abroad, and has become the current trending topic on Social media… with many Ghanaian hitting back at Ernest Owusu-Bempah and Hopeson Adorye for disgracing Ghanaians in New York.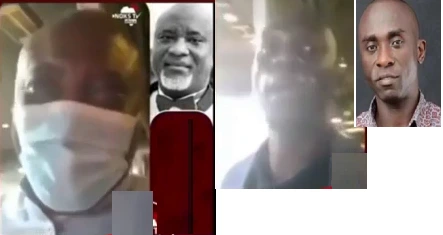 The latest to also respond to the Ernest Owusu-Bempah and Hopeson Adorye's video is Avraham Ben Moshe. Avraham; in his video has heavily descended on Bempah and Adorye, for disgracing the ruling New Patriotic Party (NPP), and Ghanaians as a whole.
According to him, the action of Owusu Bempah and Hopeson Adorye is wrong because; Twene Jonas is fight for the betterment of Ghana and all Ghanaians citizens; and that, attempting to deport him back to Ghana for speaking the truth, is very unacceptable.
Speaking angrily in the video, Avraham Moshe said: "make me the president of Ghana; the first thing he would do is to expand the country's prisons and build more prisons, because many politicians will be put in jail".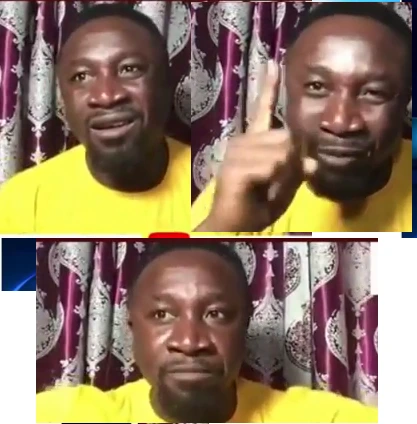 He again stated that, "I'm telling some of you (the politicians), that the future generations will dig up your coffins and jail your bones…there are some leaders today; future generations will dig their coffins and sentence their bones to life in prison".
According to the controversial news commentator, instead of these politicians concentrating on development of the country, and improving the living conditions in the country, they are busy attacking those who are exposing the rot in the country.
Do you agree with Avraham Moshe?
Kindly leave your views in the comment box below.
Please follow this page for more upcoming updates.
Opera News