Renowned football administrator, Takyi Arhin alias "Thunder", has asked those attacking Ghana Football Association (GFA) President, Kurt Simeon-Okraku to put a stop to the agenda setting.
According to him, even two years after the elections some people are still refusing to accept that he's the GFA president.
He made this statement during an interview with Peace Power Sports where he was asked on the delay of Kurt's promise to select three coaches from the Division One League who perform exceptionally to do some refresher courses with European teams.
Thunder stated that if there's anyone who can answer the question correctly it would be Kurt Okraku because he made that promise so instead of blaming and attacking him, his side of the story should also be heard.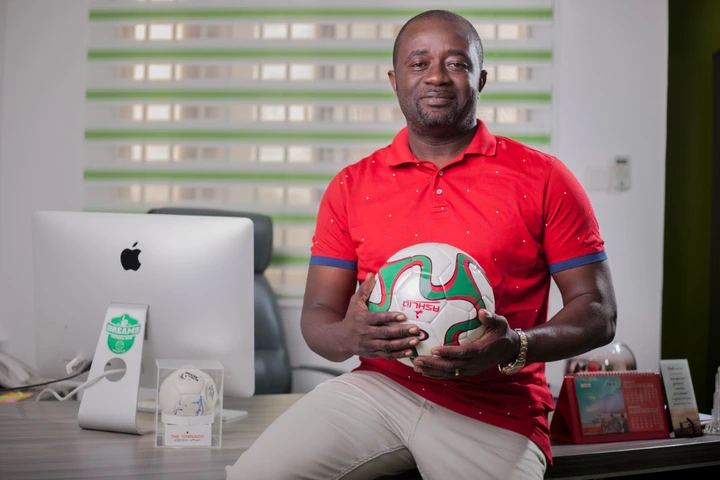 "In regards to that, we know man proposes but God disposes and it's not everything that can take place as planned. Sometimes you need to get to the person and ask some questions. However, we usually attack and blame individuals.
As to why two years under his administration nothing like that has happened, we need to check the pros and cons. Why did he promise that coaches will be attached to European teams and it hasn't happened."
Takyi Arhin added that even government says we're not in normal times and probably the clubs where Kurt proposed to send the coaches are not ready to accept foreign coaches due to COVID 19.
"Sometimes and I don't rush to judge others, I ask questions instead. Probably if you get close to him and ask questions you may get your answer rather than judging and blaming him.
Even two years after the elections, people are still refusing to accept he's president. They should wake up from their slumber, get close to him and ask him questions and I'm sure they will get all their answers", he added.
By: PorscheTK