Whenever we are doing things with no variety, we don't need to think about getting different result. As long as you continue to go the same thing, you will surely get the same result. Therefore, if you don't want to get the same result, then make sure you do things differently.
Kelvin Taylor on the Lounge silence media on Extended version page send words to the leaders, executives and members of the NDC not be very careful of whatever they are doing because, if they keep on doing what they are always doing, they will get the same result.
Kelvin Taylor stated that, Politics in 2024 is never going to be the same as the politics in 2004, therefore NDC should change things and expect different result in the next general election in Ghana. He urge NDC to use the media very well because the media plays a major role in Winning elections and hence; a the NDC radio and TV stations that have been shutdown must arise.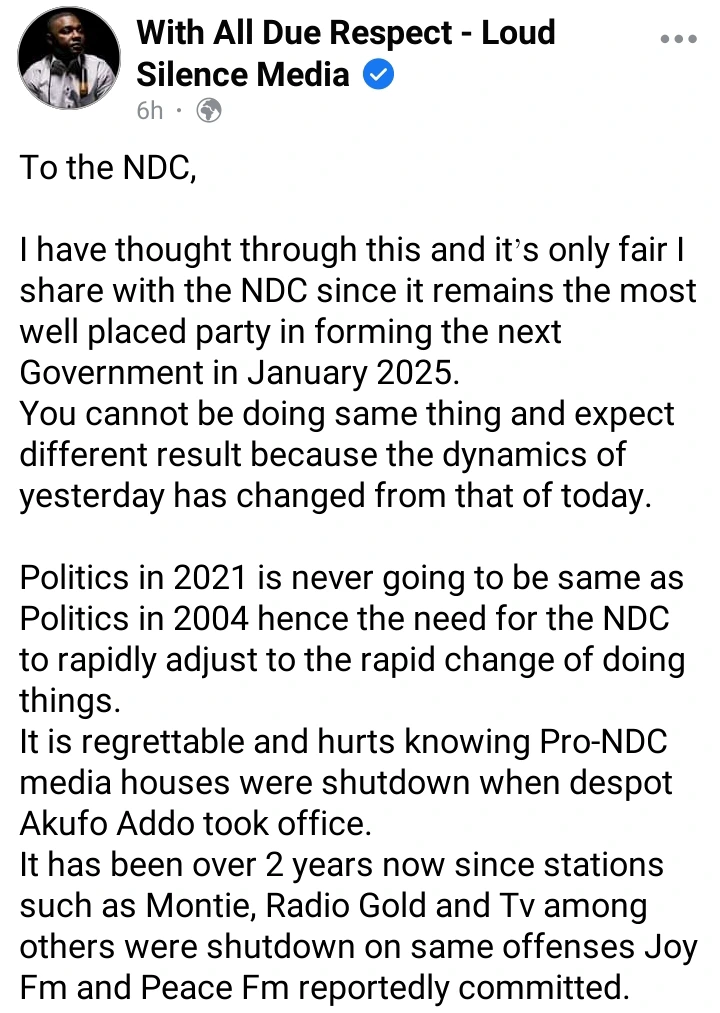 Kelvin Taylor lately stated that, if NDC should come to power in 2024 and repeat the same thing Nana Addo is saying, he will blast them.
 Opera News