Recently we heard that Shatta Wale has been shot and it cause fear and panic in this country because of the care and love of the artist.
When they found out that it wasn't true he was arrested for doing that and he was taken to court. He was pleaded not guilty but he was taken to remand for one week.
Yesterday was Friday, Akroboto hosted a program called the real news and he was very angry with Shatta wale for doing that because he think what Ae did was not good.
Why should you bring such news for fame or for what and he said Shatta wale should be very careful.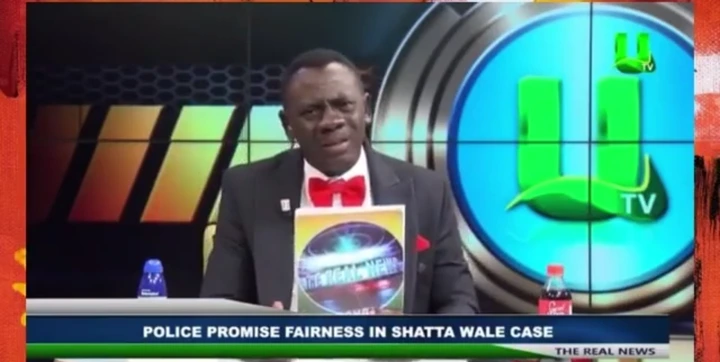 He then said, "You haven't been shot, why fake publicize a shooting incident, for what? Shatta, you make a big mistake, I prove it to you. You are my brother but what kind of trending do you want?".
He then said he should be very careful with his actions when he comes back because even Micheal Jackson has died so whatever he does from now onwards he should be very careful.
He then said, "You have made a big mistake and I can prove to you what you did is not the best thing for you".Be careful and do the right thing when you come back from remand.
By: Richard Boateng